This is simple. Well, let me backtrack. This will be simple for those that do not wish to think about music. This is simply a place to catalogue the ABSOLUTELY AND OUTRIGHT TERRIBLE ART
WORK
SHIT that sadly haunts us to these days.
The Rules:
1) Maximum of 5 covers per post. I hate those frikken ones where i scroll and bullshit. ho-no. not doing that.
2) No remarks about the music "artists", they are just simply a vessel for the horrendous covers. You troll, you get deleted.
3) Please use the resize feature our message boards give us. please, no larger than the 640px option. otherwise the pages will take days to load. This may lead to deletion of the comment, depending on how offensively large it is on my screen. Fair enough?
I shall start off this shindig. Saw this "beauty" this evening.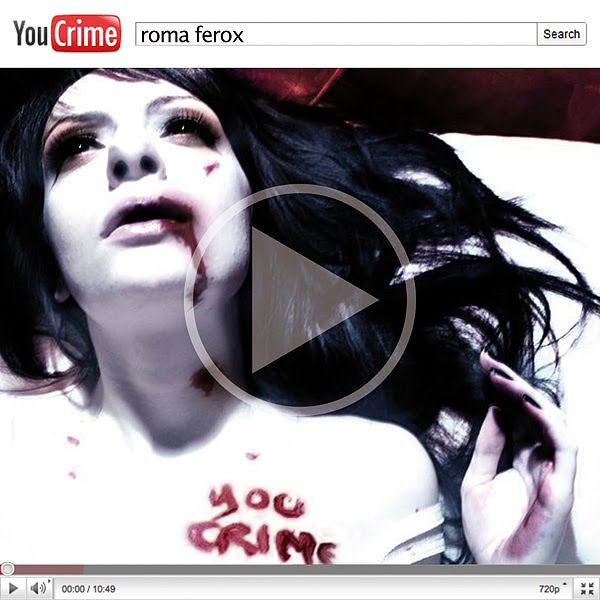 The Band: Roma Ferox
The Album: YouCrime
Offense(s): Bad Photoshop, bad pun, bad "fake" youtube play button, taken with a camera phone, put together with MS paint.
Sentence (for the album artist): 1 year probation of all web-humor-based art re-creations.
_________________
Dark94Flame wrote:

Blink 182?
Byd, this is how it starts, you know. One day it's "I like Blink 182", the next it's "I think I like men".
Master Cthulhu wrote:

Where Bathory was an iron broadsword, this band is a big plastic one with "viking!" written on it in sparkly purple magic marker.
sarainadream wrote:

No fucking worries I guess you cunts, just wanted to bloody well plant the careful seed in your maggot infested brains.