Canada happened. Major ice storm. The roads are ice. A godamn tree fell on my house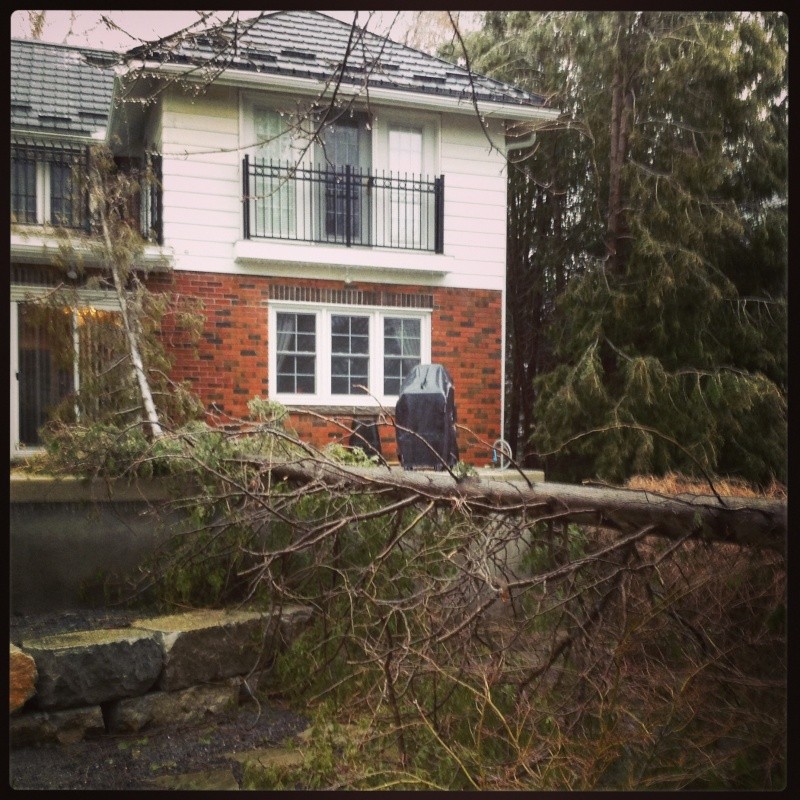 Tree you are drunk go home
So anyway, good time to work on the forums. So the staff and I have been talking and this is what we've thought of so far.
1. Change the logo. Metal and Entertainment is fine, but if we think of a new name to give to Dies, I don't care that much. We kind of want the Entertainment or lifestyle aspect first. We'll see. Looks like Dies is our man for graphics now. So I gave him reins to the admin panel. I tried playing with it last night. I pretty much accidentally the whole forum.
2. Change the order/nature of the forums
Introduce Yourself
Metal Music
Non-Metal Music
World News (A slight change could be good- like feature stories or whatever)
Off Topic
Serious Discussions (Keep it the same name?)
Movies/Television
Pictures/Videos
(I am thinking of removing this and making it a stickied thread in the Off Topic Zone and calling it You Laugh You Lose. 90% of the content is humour and thus a continuous thread to visit for funny things is better than a single thread with a photo that nobody comments on)
Stories/Literature (Horror is changed to this)
Video Games
3. Background. 2 Options. Leave it or change it. If we change it it'll have to be dark and rich so that we can read the white text or we'll have to do a huge overhaul. An idea was a solid wooden look. The style has to be repeating or it will look silly and you'll be able to tell where the image ends. Also the bloody bars that you don't notice would have to be changed too. Like the ones underneath posts when you preview them or make a thread
4. LOR really wants reviews. We need to think of which area that could go in. If it has a huge following it can have its own area. Myself I only really want to review something if I really liked it. And that is very much in my interests and may not get a ton of reception for the amount of work I put into it. So we'll have to see who enjoys doing it and if so we can get some content continuously rolling
TLDR
Graphics
then
Adjustments
then
Choices
then
Staff?

_________________
From this moment forth, my thoughts be bloody, or be nothing worth