The 25th hour has been a movie I have been preaching for others to watch for a very long time and I will only give away small details so I can hopefully persuade a few of you to see it without telling too much of the story. Directed by Spike Lee (who is currently doing an Oldboy remake, a classic violent Korean flick) has created something that I'd consider an excellent piece of work. Ed Norton stars as his typical persona, a highly intelligent guy whose morals are held at a very high standard while his respect for the law is questionable. The opening scene is perfectly done with witty dialog and captured me in moments and I knew I was in for yet another Norton classic. The premise of this movie is that Eddie used to deal a lot of weed, and someone told the police and now he will be going to jail in 24 hours.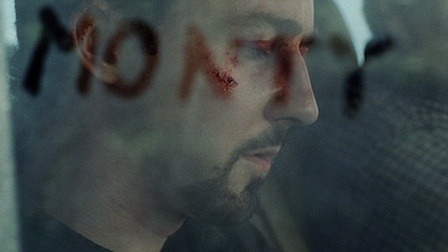 A guy that looks like me won't last one week in prison
That being known, the viewer is wondering just what exactly is going to happen on the 25th hour, how is he going to spend his last day? Within the first 20 minutes of the movie, there is a famous scene that you might have seen posted here a few times where Edward (Montgomery is his characters name) is looking into a mirror and starts saying "fuck you" to every sub-culture he can think of in a outstandingly acted monologue. But the kick is that his reflection is speaking, not him. A friend I was watching this with said to me "Man, Edward is always playing a racist character". I disagree, it's his reflection speaking to him. In this scene he eventually starts tearing apart his friends for getting him into this mess with harsh accusations of things that probably didn't happen, and finally comes full circle and puts it on himself, it was his choice to take the path he choose. As the movie progresses, parts of this scene are finally revealed as to whether or not some of the hate in his mind is actually justifiable. Are his friends and family really all against him or is he just interpreting it that way? Outstanding message, some of his extreme hatred in the back of his mind do have elements of truth. An essay could be written about that part alone so I'll leave it there. A strong moral man does have his moments of rage and ignorance.
Clearly being a drama movie I was pleasantly surprised at the cinematography. Some beautiful scenes make an appearance and the shots are held for a long time. Another interesting filmography technique is the strange use of cuts that are made. For example most movies will cut on an action, but in this one you will see Ed Norton give someone a hug then the angle will change and you will see the initial contact once again. It's not a huge element of the movie but I can't think of another movie that does this, it adds emphasis.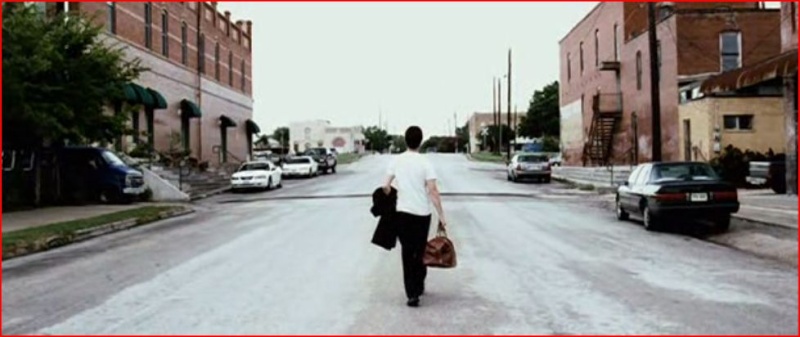 Do me a favour and pretend it is in high definition

The majority of the film has Monty meeting with his friends who he has grown apart from as they aged. Before his friends end up seeing him they speak amongst each other saying how he is never going to survive prison, and that they have no confidence that they will ever meet again. But when Monty gets there you see how it's all smoke and that they really care about their friend and have nothing but hope to give to him.
The 25th Hour concludes in a way that every movie should. It offers you a message and takes you on an emotional story and ends with a line that they repeat a few times for the viewer to think on.
"This life came so close to never happening"

_________________
From this moment forth, my thoughts be bloody, or be nothing worth